News of the Weird/Pro Edition
You're Still Not Cynical Enough
Prime Cuts of Underreported News from Last Week, Hand-Picked and Lightly Seasoned by Chuck Shepherd
April 25, 2011
(datelines April 16-April 23) (links correct as of April 25)
The Unleashing of the Unemployed Superheroes, Plus Hoarding Silver the Hard Way and Abortion Made Easy
From Yr Editor
Wrote a long one. Could put it all out today. Better: half today, half tomorrow. (The whole post will be up later today on http://NewsoftheWeird.blogspot.com and dispatched to the e-mail subscribers.)
★ ★ ★ ★!
An Idea Only a Bureaucrat Could Love
: That big federal stimulus has to be spent somewhere, and Workforce Central Florida used $14,000 of its $73,000 buying 6,000 satiny capes that are supposed to draw the long-term unemployed ("superheroes") out of their funk. It's the "Cape-A-Bility Challenge"! It's mean ol' "unemployment" that is "Dr. Evil." Plus: If you have a program like this, there is a compulsion to publicize it ($24,000 on media, $15,000 for billboards, $5,000 on social media).
[ed. I used to be . . .. I've seen worse. Actually, I've done worse. Government budgets are often doled out as "use it or lose it." Lots of pressure to buy things.]
Orlando Sentinel
Wanted: Blemish-free, Stacked Chinese Virgins
: It says here that an outfit in Gushi (Henan province) intends to start selling tea of the purest possible quality (according to some ancient tradition), with leaves picked entirely by the lips of C-cup-minimum virgins and dropped into little straw cups they wear around their necks. It further says here that in the "last century," a tea seller experimented with tea that had been placed on the breasts of young virgins overnight so that the pheromones could seep into the tea.
Daily Mail
(London)
Why People Hate Government-Employee Unions
: Scranton, Pa., police chief Dan Duffy is the object of a police union's "unfair labor practice" charge against the city because he arrested a guy on March 20th. That violates the union contract, which guarantees that only union members can "apprehend" and "arrest," and the chief is management.
Times-Tribune
(Scranton)
Some Day, We'll Learn What the Federal Reserve Really Does, and We Won't Like It
: What it did in the aftermath of the banking collapse of September 2008 was to give guaranteed-against-loss loans not just to U.S. banks, but to banks all over the world, whether they really needed the money or not, because they didn't want commercial and consumer lending to dry up. U.S. tax dollars (
eventual
tax dollars, that is, not any time soon) went to outfits like Central Bank of Mexico and the Arab Banking Corporation of Bahrain (which, by the way, was at the time 59-percent owned by, um, er, the Central Bank of Libya, reputed to be an ATM of Col. Gaddafi, meaning that some of the funding of his current mercenaries may have been facilitated by, um . . ..).
Rolling Stone
More in extended >>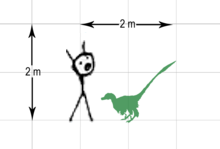 Who knew what danger we were all in?! Thank goodness for Danny53 who sent me this important link and urged me to warn our WU community about the
Velociraptor
scourge. Remember, safety first!
[From
Fortune
magazine for September 1948.]
Is that a hydraulic slurry mining hose in your pants, or do you just work here?
WU-vie "jswolf19" presents this astonishing find. Thanks, JSW!
[From
Life
magazine for Mar 3, 1941]
Did you ever realize that goldfish were such astute fashion consultants, able to comment knowingly on zipper failure?
Read the text at the original site.
If
Barbie
was 6 feet tall her measurements would be 39-18-33. Galia Slayen decided to build one to illistrate the dolls unrealistic proportions. But then Barbie has no nipples, her toes are fused together, her mouth doesn't open, she doesn't even HAVE any other openings, she's got plastic skin, not to mention she hasn't aged a day in over 50 years. In short IT is a toy. Little girls see women of all shapes and sizes all around them every day. While, yes, her proportions are ridiculous blaming that for eating disorders in women seems unrealistic. If only we could find one root cause for any, all social woes then we could fix every one of them. Admitting it is a combination of factors makes it too difficult to even contemplate repair. After all alarmingly large numbers of the male population aren't working out to the point of injury and exhaustion to look like G.I. Joe. Any guesses on
HIS
comparative proportions?
Perhaps the single most boring video ever created. Utterly mesmerizing in its boredom. Boredom as art. Boring beyond belief.
What do you think? Any other contenders?