The ad copy advises me to "Think of it!" and to contemplate the "powerful chain reaction." I sure am, buster! I'm thinking of what happens when you apply an explosive force to a ceramic bowl filled with excrement and wet paper that won't flush. And why aren't these devices common nowadays, if they were so great?
I think I'll stick with the old plumber's helper, thank you!
Original ad here.
News of the Weird/Pro Edition
You're Still Not Cynical Enough
Prime Cuts of Underreported News from Last Week, Hand-Picked and Lightly Seasoned by Chuck Shepherd
November 7, 2011
(datelines October 29-November 5) (links correct as of November 7)
An Instant News of the Weird Classic, plus More Things to Worry About
★ ★ ★ ★!
Washington County, Ore., sheriff's Sgt. Dave Thompson: "At some point in your career you say yeah I've seen a lot of bad stuff [but] you see this kind of picture and you realize
maybe you haven't seen everything
." The "this kind" was a photo series of a 21-year-old woman who wanted to "feel" at "one" with her beloved horse, who had just been humanely put down at age 32. So she and her boyfriend gutted it, and she stripped herself naked and climbed into the innards, sticking out only her head--joyously! There are photos, but you don't want to see them. If you look, and they're OK with you, perhaps it's time for your Risperdal.
KOIN-TV
(Portland)
Absurdities
America In Decline: An industry group expects Americans to have spent almost $7 billion this year on Halloween--including $310 million on costumes to dress up their pets.
[ed.: That sounds high. OK, assume half that. Does that make it not disturbing?]
Village Voice
///
TheHorse.com
If a cop catches you
merely viewing
child pornography in the F State (no molesting, no manufacturing, no selling--just looking at pictures), it's maybe a bet worth taking to just kill that only witness . . because the hapless Mr. Daniel Vilca just got life in prison with no chance of parole . . for only looking. He had no priors of anything. (
Federal
sentencing guidelines: five or six years.) (Another F-Stater, the lucky Robert Murray, similarly situated, last week got only 30 years.)
New York Times
///
St. Petersburg Times
However, for reassurance that Americans aren't getting too feral on punishment, Michael Peppel, who was convicted of defrauding stockholders, suppliers, and employees of his company by at least $18 million, was sentenced in Dayton, Ohio, to
seven years
seven months
seven days in prison.
Dayton Daily News
[10-24-2011]
More in extended >>
WU-vies will find much to amuse them
on this page of weird medical gadgets.
One of the prime charlatans whose stuff is on display was a fellow named
Dr. Albert Abrams
pictured to the right.
You can read a book he wrote here.
An elephant with a prosthetic foot,
amazing
.
A
Burmese python
was caught in the Everglades, they are not native to Florida, after having recently eaten. The bulging snake was most likely a pet released from captivity by an irresponsible pet owner. It was doing quite well fending for itself, considering the bulge was a 76 pound deer. The link contains another link to a slideshow that is at least not safe for stomachs.
S. Landau "DeadSee"
by maneb40
This is the nude artist swimming in the Dead Sea with several bushels of watermelons.
Warning: minor artistic nudity a few pixels wide.
Artist's home page.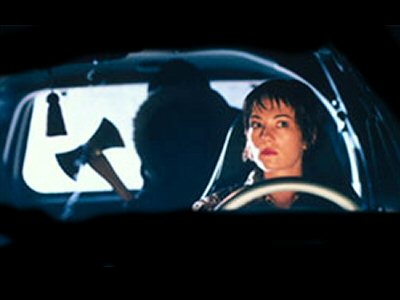 A Masontown, PA man, James
'Mike'
Rucker, fell victim to one of the most frightening urban legends around. He gave a friend a ride home from the local bar and then started back. Suddenly a man sat up in the back seat and threatened Mike, telling him to keep driving. Next, Mike very bravely stopped, threw the car into park and attempted to jump out. The attacker managed to stab Mike in the neck as he was escaping the car. Our hero, Mike, has been released from the hospital and is doing well. Couple of days late for Halloween, but plenty scary!
" />
I know we have covered this procedure, at least in theory, here before but here is an example of its actual use medically. Having cared for patients with
C-diff
in the past I can say with some certainty that it has to be the origin of the phrase 'the screaming shits'. So if this works then that is a wonderful thing. The pharmaceutical companies must be grinding their teeth over a cure that does not involve their products though.