December 4, 2009
How do you advertise the death car that made Ralph Nader's reputation? Here's how!
December 3, 2009
In 1947, a gal named Barbara Ehrhart chose to create her wedding dress out of turkey feathers.
The guests tossed more feathers instead of rice.
More pix here, courtesy of LIFE.
December 2, 2009
A British couple have decided on a unique way to earn enough money for a destination wedding in Cancun. They are making pornographic films and selling them. The pair have already earned over $2,000 from three movies they have released and they plan on making four more. The subject matter is varied, group sex, hot wax and spanking are included. Fortunately, saving themselves for marriage was not an issue as they have four children. I bet when the kids are grown up they will just looove finding mom and dad's stuff while surfing porn on the net.
http://www.upi.com/Odd_News/2009/12/02/Couple-make-porn-to-pay-for-wedding/UPI-28281259790256/
picture from flickr.com
Little Richard to return to performing
reads the headline at the BBC. Do we need another 76-year-old rocker? Here he is in 1992. But that was eighteen years ago!
Your opinions, please.
December 1, 2009
I think this is someone experimenting with Chrome and what it can do, but I think it's just cool to watch. I especially like the collapse at the end -- very soothing.
This might make a fun screensaver if it wouldn't burn squares into your screen!! Or does that still happen?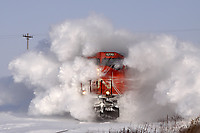 We have a winner for the Unluckiest Lucky Guy Award! Boro Mandic of Croatia was in a high speed car crash which he came out of virtually unscathed. After being checked at the hospital he was released and began walking home. He never made it there because he wandered in front of a train, was hit and killed.
http://www.croatiantimes.com/news/General_News/2009-12-01/7504/Car_crash_survivor_killed_by_train_on_way_home
Picture attribution- RailPictures.Net
A Vietnamese man recently got a little publicity for sleeping with his wife. Normally that would not be all that notable, but seeing as how she died in 2003 it caused some concern. After his wife died he began sleeping on her grave, which he continued to do for some 20 months. Then the man decided to dig a tunnel to the grave so as to sleep there and avoid the weather. At this point his children found out and stopped him from going there every night. Well then, apparently deciding, if you can't bring Mohamed to the mountain then bring the mountain to Mohamed he dug her up and took her home. Using clay to hold the remains in the form of a woman he then spent the next 5 years sleeping with her every night. In fact, she's still there.
http://cnews.canoe.ca/CNEWS/WeirdNews/2009/11/27/11953631-reuters.html
Because of the U.S. holiday, last week was slow, at least for U.S. news, and I had to stretch my standards to produce a regular-length
Pro Edition
. After staring for two days at the "Extra" stories I had for follow-up release today, I have concluded that they're too lame to go out under my banner. See ya next Monday morning.
After about 11 minutes of surreal domestic sitcom stuff, the true reason for this video appears: prescription drugs to soothe you. Take some "Atarax" today!
November 30, 2009
Will it blend has produced some interesting combinations, but this is one combination you shouldn't mix.
Thanks to Discovery Time Warp for the nice fireball!!