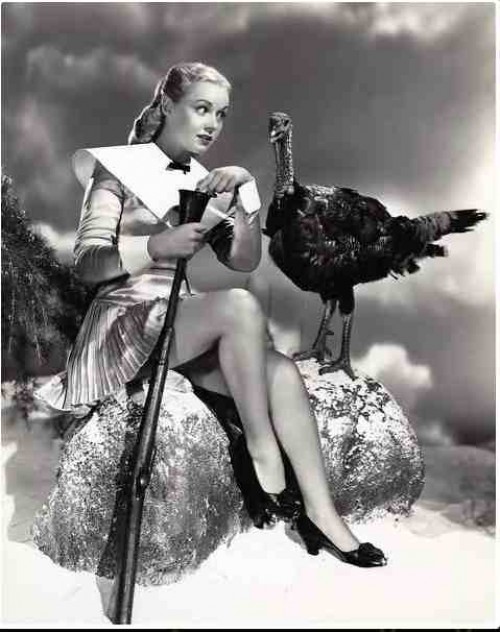 A moron in Pennsylvania shot a
gun
into his neighbor's house while trying to clear the chamber. He stated
in court
that firing the gun was the only way he knew to unload it. Some people should not be allowed out on their own!
No, its not a bar. Shooters is a restaurant in
Rifle, Colorado
that encourages patrons to bring their guns inside. In fact the waitresses are armed and the business hosts $75 conceal carry classes. I'd advise leaving a tip!
Shotgun shells loaded with plant seeds. Point, shoot, and watch your garden bloom! There's a Dick Cheney joke in here somewhere. Available from
flowershells.com
(though currently on backorder). [via
HuffPost
]
Wow. Able to give the parents of 2013 seven kinds of frenzied PC headaches with one toy!
In 1955, Jockey Briefs ran an ad campaign featuring young boys shoving guns into their underwear. The image on the left is via
vintageskivvies.com
, who says that it ran in
Woman's Home Companion
; the one on the right is from
eBay
.
A 73 year old man teaching a conceal carry class in Ohio made the cardinal mistake when handling a
firearm
. He thought the gun was empty and dry fired it without checking. The bullet that was, of course, in the gun ricocheted off a metal desk and struck a man taking the class. Not a class to teach by negative example.
Paul once posted about a
camera that looked like a gun
. This does that one better. It's a camera AND a gun. Pull the trigger and it simultaneously takes a picture of and shoots a bullet at whomever you're aiming the gun at. It was created and used in the late 1930s in New York City. [via
petapixel
]
This is
Weird Universe
and this story, in it's entirety, couldn't be more dead on if it were especially designed for us!
I've left my comments in the extended section because I'd like you to view the clip before continuing. At the least, start at the 1min mark.
More >>
A number of interesting looks for the AK.
All original content in posts is Copyright © 2008 by the author of the post, either Alex Boese ("Alex"), Paul Di Filippo ("Paul"), or Chuck Shepherd ("Chuck"). All rights reserved. The banner illustration at the top of this page is Copyright © 2008 by Rick Altergott.