Evil Randy Runcemeyer had the stag cassettes, featuring Fat Albert and Sabrina doing the nasty!
With these kids, hygiene has crossed the line to perversion.
How sadistic is a father who actually has pre-printed cards ready, announcing "The Phantom Strikes!"...?
No one ever suspected Garden Gal of growing dope.
Pedro, "The Narco-Beast of Sinaloa," is ready to kill Gabbigale for ratting on his secret greed.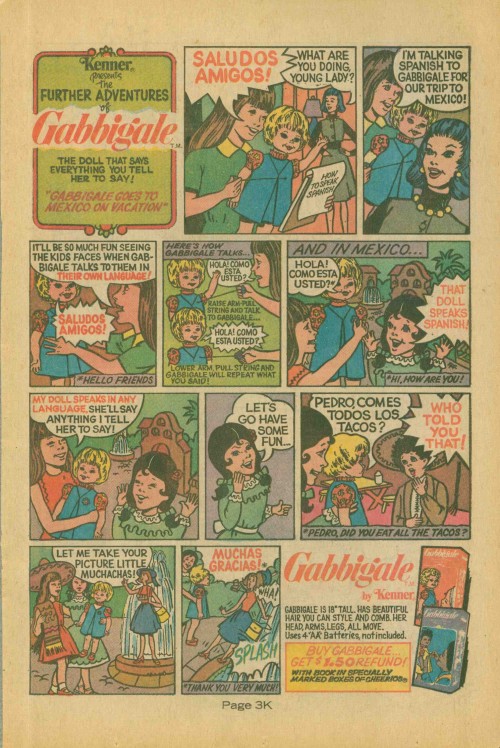 The girl in the blue outfit in panel ten is one step away from an epileptic fit.
For the next seventeen days, we'll be featuring a different page from this 1973 comics insert, a catalog of groovy, goofball Kenner toys, with utterly cheapjack illustrations and asinine text.
I hope lots of folks of the proper age get a flash of powerful nostalgia. Myself, I was already in college when this advert ran.
A fascinating time capsule from 1971. Thirty minutes long, but watch at least the first five or so.