"It isn't just the swimsuit that keeps this shapely model cool while she stands above a hot flame, it's the insulating material she's standing on."
I'm imagining her agent the day before: "I've got a hot new job for you!"
Wonder Bread gets you sex.
Jane didn't use Lux Toilet Soap. So she was doomed to be forever alone.
Previously posted: Lux ads about
"undie odor"
and
gossiping underwear
. During the 1930s and 40s, Lux Soap specialized in ads designed to terrify women into buying its products.
Disregard the false caption claiming this is a Charmin commercial. Only Ivory Snow is responsible. They can add this to their claim to have
used Marilyn Chambers as "the Ivory Snow Girl."
I like the image, but it seems like it belonged on the cover of a science-fiction magazine, not in an ad for Revere kitchen ware. After all, a woman marrying a robot raises a few intriguing questions.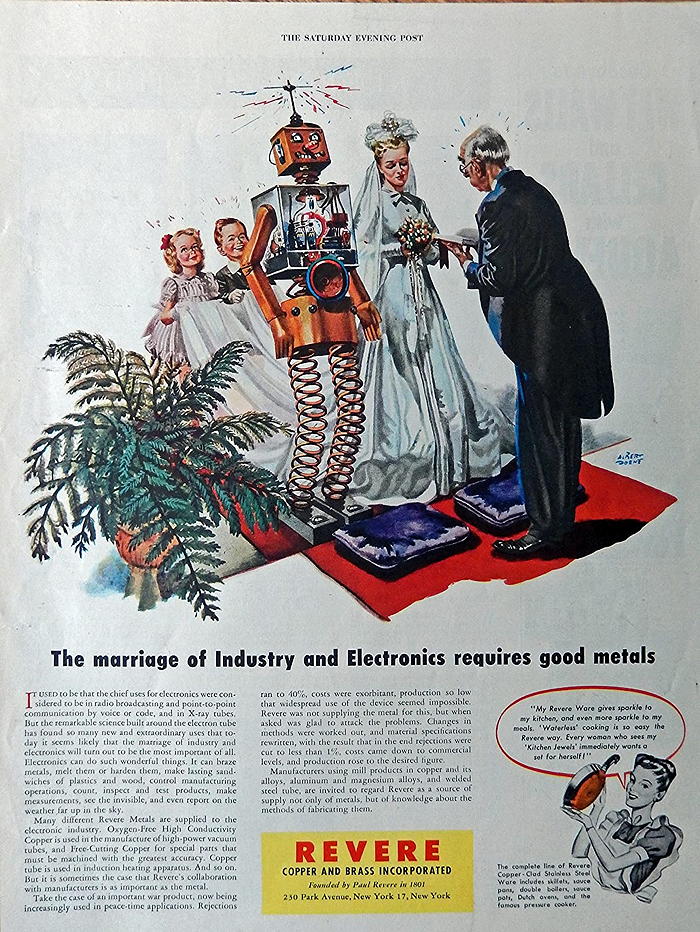 This reminds me of the old joke about how to drink fewer glasses of wine a day — get a bigger glass.
"It's wacky, but it works!"
A 1943 AP story about a jeep that traveled around the Pacific tied to a submarine became the centerpiece of an ad for ice cream the following year. The somewhat tenuous connection between the two was that the submarine crew eventually sold the jeep to a warship in exchange for three gallons of ice cream.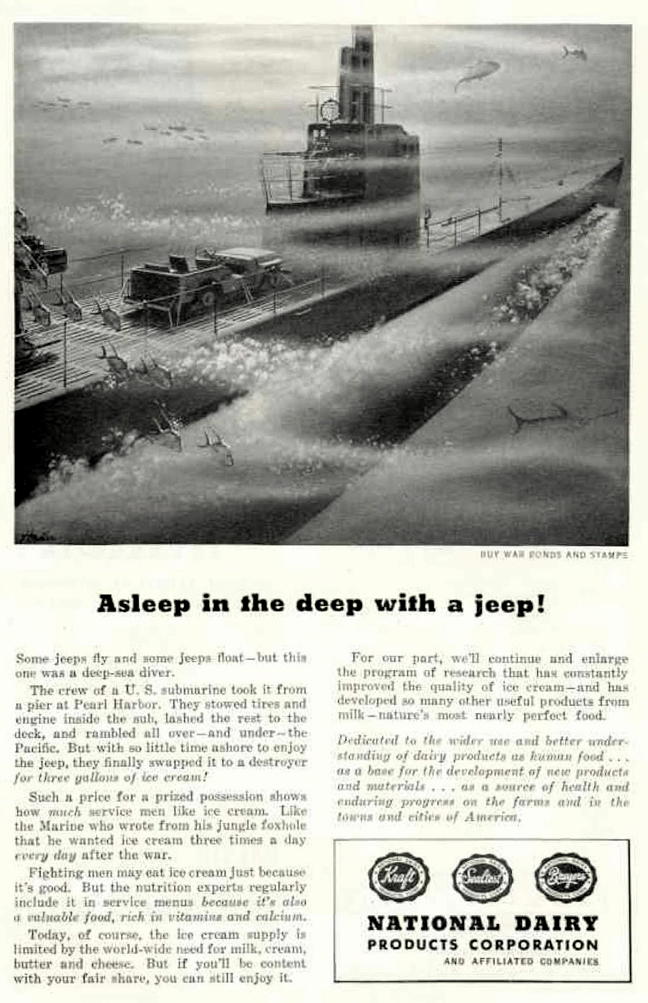 This campaign was kinda genius, because they never explained what brought these three or four or five or six "wild & crazy" women together. Were they a troupe of actresses? Bank robbers? Insane asylum escapees? Rogue fashion models? You could stare at the ads all day in wonderment.