WU-vies will find much to amuse them
on this page of weird medical gadgets.
One of the prime charlatans whose stuff is on display was a fellow named
Dr. Albert Abrams
pictured to the right.
You can read a book he wrote here.
An elephant with a prosthetic foot,
amazing
.
A
Burmese python
was caught in the Everglades, they are not native to Florida, after having recently eaten. The bulging snake was most likely a pet released from captivity by an irresponsible pet owner. It was doing quite well fending for itself, considering the bulge was a 76 pound deer. The link contains another link to a slideshow that is at least not safe for stomachs.
S. Landau "DeadSee"
by maneb40
This is the nude artist swimming in the Dead Sea with several bushels of watermelons.
Warning: minor artistic nudity a few pixels wide.
Artist's home page.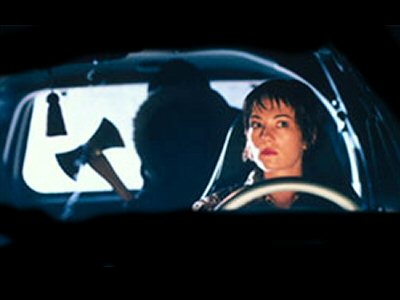 A Masontown, PA man, James
'Mike'
Rucker, fell victim to one of the most frightening urban legends around. He gave a friend a ride home from the local bar and then started back. Suddenly a man sat up in the back seat and threatened Mike, telling him to keep driving. Next, Mike very bravely stopped, threw the car into park and attempted to jump out. The attacker managed to stab Mike in the neck as he was escaping the car. Our hero, Mike, has been released from the hospital and is doing well. Couple of days late for Halloween, but plenty scary!
Get rich quick with triangular donuts!
Explanation here.
Original ad here.
" />
I know we have covered this procedure, at least in theory, here before but here is an example of its actual use medically. Having cared for patients with
C-diff
in the past I can say with some certainty that it has to be the origin of the phrase 'the screaming shits'. So if this works then that is a wonderful thing. The pharmaceutical companies must be grinding their teeth over a cure that does not involve their products though.
PETA
is attention whoring in the news once again. The animal rights fanatics have brought suit against Sea World for violation of the 13th amendment, the one that abolished slavery. The group is claiming that the Orcas belonging to Sea World are slaves and should be set free. If that is the case then perhaps Tilikum should be brought up on murder charges for earning the name killer whale by dragging a trainer under water and drowning her in 2010. There is no statute of limitations on murder.