Throughout the 1950s, the donut industry tried hard to make Donut Parties a Halloween tradition. Their PR men also claimed that donuts could help make Halloween "more nutritious."
Just out is the second volume chronicling the improbable career of one of the chief Weirdo artists of all time, Basil Wolverton. Required reading for all WU-vies--and a great gift idea!
Making trackpads feel more like human skin...
More info:
marcteyssier.com
In the future, when robot cows rule the world, they'll look back on Bossy as one of the first of their kind.
Why not eliminate half your potential customers by insisting your product is only for men?
The fact that Hindus consider cows to be sacred has led to the odd situation in India in which millions of cows freely roam the streets, and all efforts to control their numbers are stymied by cow-rights groups.
That's an interesting topic (
more info here
), but the 1961 headline below implies an entirely different, and somewhat messier kind of problem.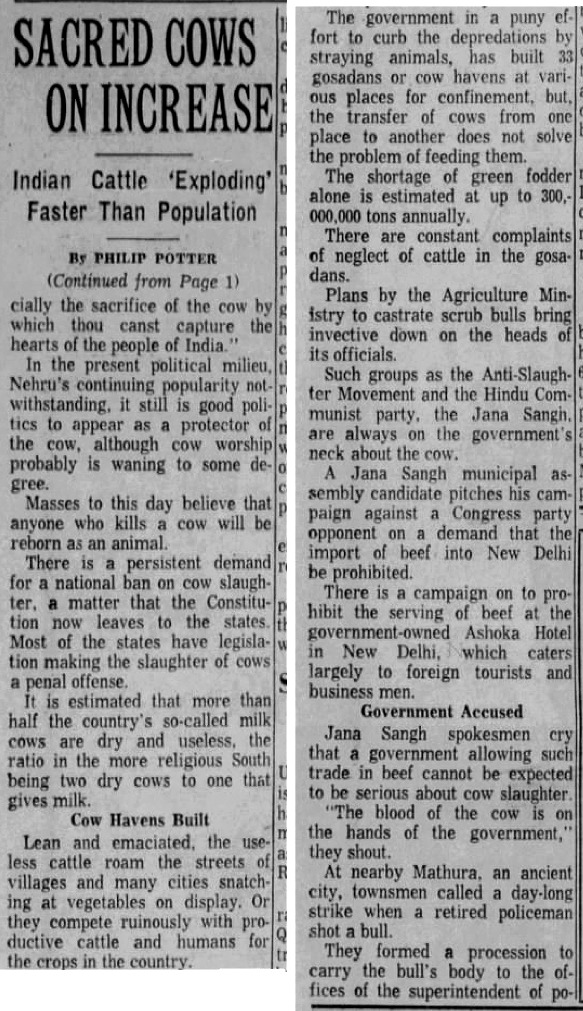 The 1930s-era solution to the problem of babies getting mixed up in hospitals was to temporarily brand newborns with a UV-ray lamp. The procedure was said to be painless, though it was terrible PR to describe it as 'branding'.
Proposed, but not yet built, so far as I can tell.