Not an ad that would fly in today's climate.
Source.
Our coffee is appreciated by harridans and idiots.
Very convoluted ad for the Sir Galahad watchband that will add courage to your wrist.
By the way:
Johnston's Hot Scoop Microwave Sundae is one of those products where you have to wonder what was going through the minds of the executives who dreamed it up. Introduced in the mid-1980s, the concept was that it was an entire, frozen ice cream sundae that you could heat in the microwave, and (in theory) only the topping would melt.
In practice, the ice cream also inevitably melted, leaving consumers with a soggy mix of ice cream and topping. And yet the company went to all the effort to make this thing because they figured it would be too difficult for people to just heat the topping on its own.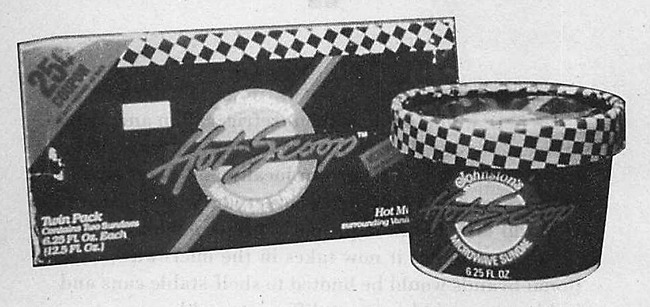 A review of the product:
Toothpaste in a shaving-cream can.
It's one of the most famous examples of a Japanese product with a weird English name.
The name is a portmanteau of 'creaming powder.' When the marketing team came up with the name back in 1960, they evidently didn't realize about the word 'creep.' Or maybe they figured that few Japanese consumers would know what a creep was.
The way the company discusses the product
on the product website
results in some (presumably) unintentional humor: "This creap comes in a light, convenient plastic bottle... This creap comes in a light, small plastic bottle."
More info:
You Don't Know, Creap! 3 Odd Facts About Japan's Awkwardly Named Coffee Creamer
Maybe cats thought it tasted great, but it sounded disgusting.
Woman with memory issues ensures she will be regarded as insane.

Original ad here.